Our Original Series!
Alien Spike
What happens when an alien falls into the lives of four teens? They go on an adventure, obviously.
Join Kayle, Tou, Jack, and Mia. By fate, they meet Spike, a young alien on the run from the Torken,
who believe the young Lazerian killed their beloved princess.
---
DimensioNoir
The sleepy city of Fairfield, Alaska, has a secret. Somewhere on its outskirts is a portal to
another world. On the other side of that portal lies the city of Agartha, a cold and dangerous metropolis filled with magic, danger, and crime. For excitement-seeking Detective Nina Erkens,
this is a dream come true.
---
Evil FTW
The City is home to various people of the superpowered persuasion. Our protagonists are a trio of
supervillains who rule the city with an iron fist. You know, in between classes and work.

Lady Ira is a nerd who wants to emulate her comic books. Baron von Boom is a powerhouse who doesn't know when to quit.
Omen is... well, he's Omen. Together they fight heroes, squabble with other villains, and argue over who has the best evil laugh.

Maybe someday they'll take over the world, but that day is not today.
---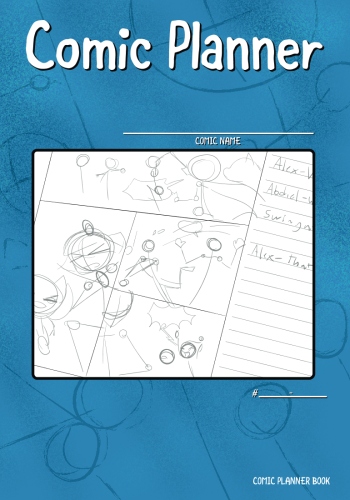 By Tiffany Ciper
Ever wanted to create your own comic?
This is what we use to plan our comics!
Tiffany put this together when people kept asking
where she got her home printed planning sheets
Buy it here:
  www.createspace.com/6876286  
or
On Amazon
---
2017 Events
Holiday Matsuri
Dec 15-17
2018 Events
Paradise City
Comic Con
January 12-14
~*~
Lvl Up Expo
May 4-6
~*~
Megacon
May 24-27
~*~
ConnetiCon July
12-15
~*~
Raleigh Supercon
July 27-29
~*~
Cincinnati Comic Expo
Sept 14-16
~*~

EpicycleStudios.com © 2016-Now Epicycle Studios llc - Tiffany Ciper (Hihoshi) and Sara Pike(Selan Pike)